Optum Medicaid Management Services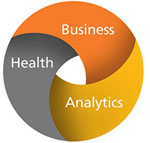 Save time and money by procuring services, not a system.
Optum® Medicaid Management Services (OMMS) simplifies and streamlines the MMIS model by handling the technology for you — you simply purchase the services.  Our administrative, health care management and analytics capabilities help you manage your Medicaid population efficiently and effectively while dealing with the common problems of our time — expanding enrollments, aging populations and rapid regulatory reform. 


We can help you:
Improve health care outcomes — especially for targeted populations with chronic conditions
Keep pace with health care reform and legislative changes
Provide better value for the taxpayer dollar
Contact us today to learn how we can develop a package of business, health management and analytics services that meet your state's needs AND qualify for enhanced federal funding.
We're ready to put our solutions to work for you. Let's start the conversation.
Contact Us
1-800-765-6092